Portland's penchant for pedaling helps land a corporate HQ
By Suzanne Stevens
Editor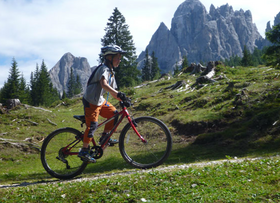 Islabikes is opening its U.S. headquarters in Southeast Portland.
A United Kingdom-based maker of children's bikes has selected Portland as the location for its new U.S. headquarters.
Islabikes will open its new HQ at 2113 S.E. 7th Ave. on April 15. The company received assistance from the Portland Development Commission, which provided property owner Mike Tevis with a $20,000 storefront grant to upgrade the space and building facade.
Islabikes was founded seven years ago by British bicycle designer Isla Rowntree, whose kids bikes feature lightweight aluminum frames, easy-to-reach brakes and simple gearing.
"In looking to site premises in the U.S., Portland stood out as the natural home for our company," said Rowntree. "With the familiar climate and a sense of shared values, it's a welcoming, visionary community with a passion for cycling as a sustainable way of life."
The location will house a warehouse, workshop and retail shop, or fitting studio as Islabikes President Tim Goodall calls it. "We prefer to make appointments and have fittings for kids," said Goodall, who will be one of two employees to get Islabikes rolling. The company hopes to employ up to five workers after 12 months.
Comments
If you are commenting using a Facebook account, your profile information may be displayed with your comment depending on your privacy settings. By leaving the 'Post to Facebook' box selected, your comment will be published to your Facebook profile in addition to the space below.