Ambre partner raises questions about Morrow coal project company's health
By Lee van der Voo
Contributing Reporter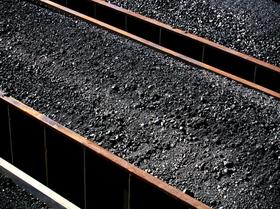 Ambre Energy's money issues come into play as the company seeks to develop a coal export terminal near Boardman.
A partner to a company proposing a coal export facility in Oregon has publicly cast doubt on its financial health, calling into question whether Ambre Energy can take ownership of a Wyoming mine once considered part of its export strategy.
Officials for Wyoming-based Cloud Peak Energy expressed doubts in a second quarter earnings call July 30 that Australia-based Ambre, which owns half of its Decker mine in Wyoming and was poised to take full ownership this year, can raise the $64 million required to buy Cloud Peak out of it's 50 percent stake.
Cloud Peak's concerns over Ambre's ability to follow through on its purchase of the mine follows Associated Press reports of Ambre's weakening financial position.
Critics of the Morrow-Pacific project that would add a coal export terminal to the Boardman area, and of coal export facilities in the Northwest in general, have closely followed Ambre's numerous permits and financial dealings for signs the project would unravel.
Brian Gard, spokesman for Ambre in Oregon, said the company is still negotiating to acquire the Decker mine by the end of the year. He added that the company's plans to ship coal to Asia through Oregon ports would not be affected if Ambre should fail to acquire the mine.
"The Morrow Pacific project is not dependent on the Decker transaction, because coal for export is purchased at market price and is available from other mines," he said.
Ambre has, however, positioned itself to investors as a vertically integrated coal export company.
Past litigation between Ambre and Cloud Peak — litigation that ended with the agreement that Ambre would purchase the Decker mine —centered partly on Ambre's pursuit of the export market. That includes public claims that the Decker Coal Company would grow and add jobs to serve the Asian market and that the Decker acquisition positioned Ambre to become a major supplier of US coal to the international market.
Comments
If you are commenting using a Facebook account, your profile information may be displayed with your comment depending on your privacy settings. By leaving the 'Post to Facebook' box selected, your comment will be published to your Facebook profile in addition to the space below.