Portland and sustainability: A new century of green (Part 3)
By Chet Orloff, Portland State University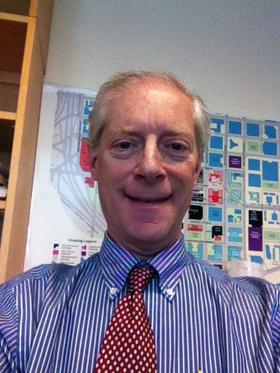 Chet Orloff is an adjunct professor at the Toulan School of Urban Studies at Portland State University. He is also manager of the Pamplin International Collection of Art & History and director emeritus of the Oregon Historical Society.
Editor's note: This is the third and final part in a series of articles on Portland's sustainability past by historian Chet Orloff.
After 160 years of practice, Portlanders are perfecting — though still learning — some of the complex and interconnected actions it takes to sustain what its founders originally envisioned: an enduring and livable community.
Portland was first recognized as an important bicycle hub not in the 1990s, but the 1890s. One hundred years later, bicycle advocates created the Bicycle Transportation Alliance, which continues as a powerful lobbying voice and armature for activism. In 1996, Portland cyclists helped draft the Bicycle Master Plan, which continues to guide bicycle transportation policies.
The Oregon Legislature passed the Oregon Recycling Act in 1991. The Act set an ambitious goal of recovering 50 percent of waste products by 2000. A year later Portland began to offer curbside recycling services to all residents and in 1992 Metro adopted the Metropolitan Greenspaces Master Plan to preserve natural areas, establish a regional trail system, and restore greenspaces within neighborhoods.
The same year also saw the launch of Portland's first four farmers markets that has grown to serve the entire region with more than 30 local markets selling primarily locally grown and raised produce.
Portland got out in front of the nation by adopting the Kyoto Protocol in 1993, establishing limits on carbon emissions — based on 1990 levels — that was actually achieved by 2004. Building on its Greenspaces Master Plan and years of preparatory work, Metro released its 2040 Concept, a 50-year blueprint for planning and managing growth and transportation, preserving open space, and acquiring lands for parks and watersheds.
Comments
If you are commenting using a Facebook account, your profile information may be displayed with your comment depending on your privacy settings. By leaving the 'Post to Facebook' box selected, your comment will be published to your Facebook profile in addition to the space below.